Safdie Architects
Showcasing 50 years of architectural work
A dynamic range of stories to tell
Whether it be a single building in Cambridge, MA or an entire resort, hotel, casino, and museum in Singapore, we needed to create a system that would allow for the right level of flexibility and polish for each project page created.
A content management system that allows for a dynamic range of projects.
How do we allow for variety while maintaining structure?
We created project pages based on modules that allowed a user to select the size, placement and scale of images and captions. Each page can be paired with video or additional image slideshows to focus on various details of each project.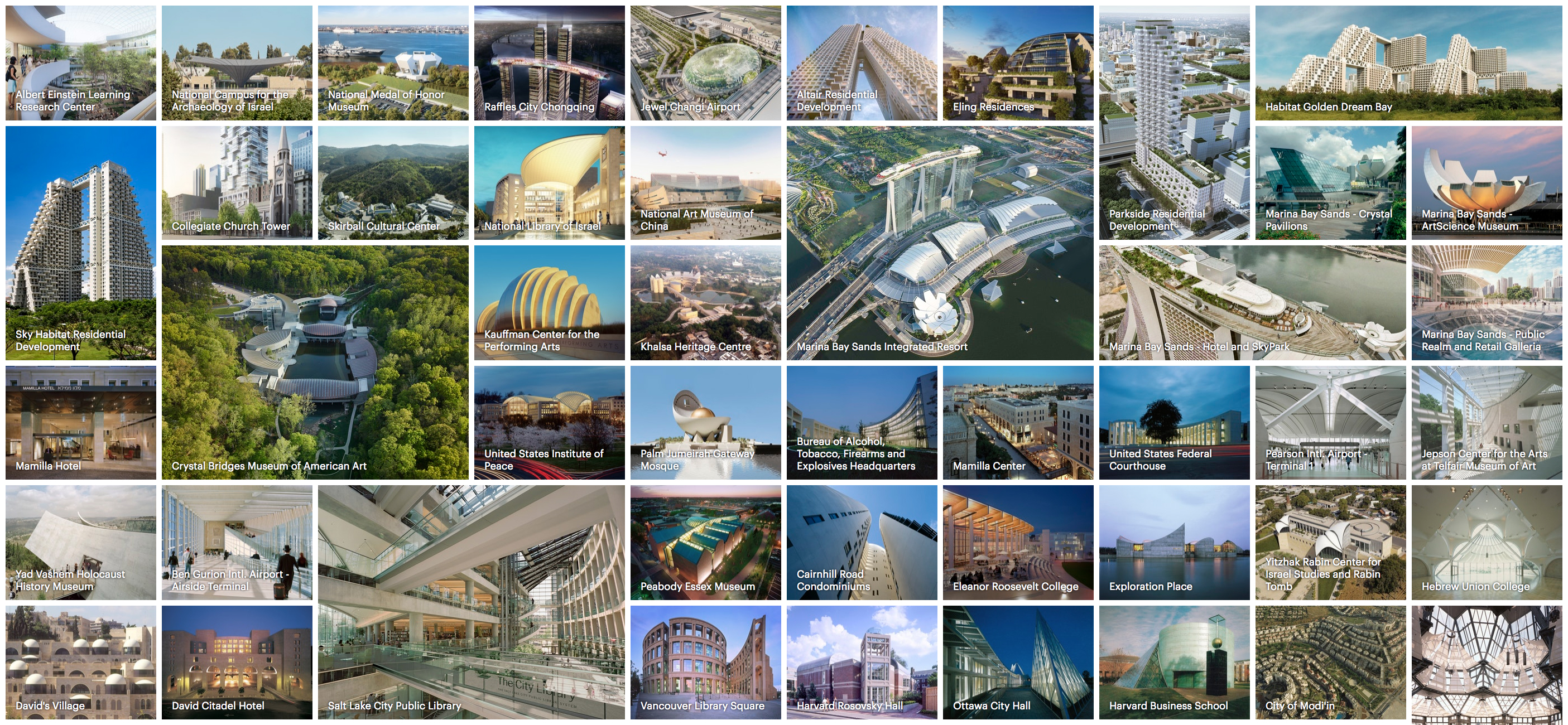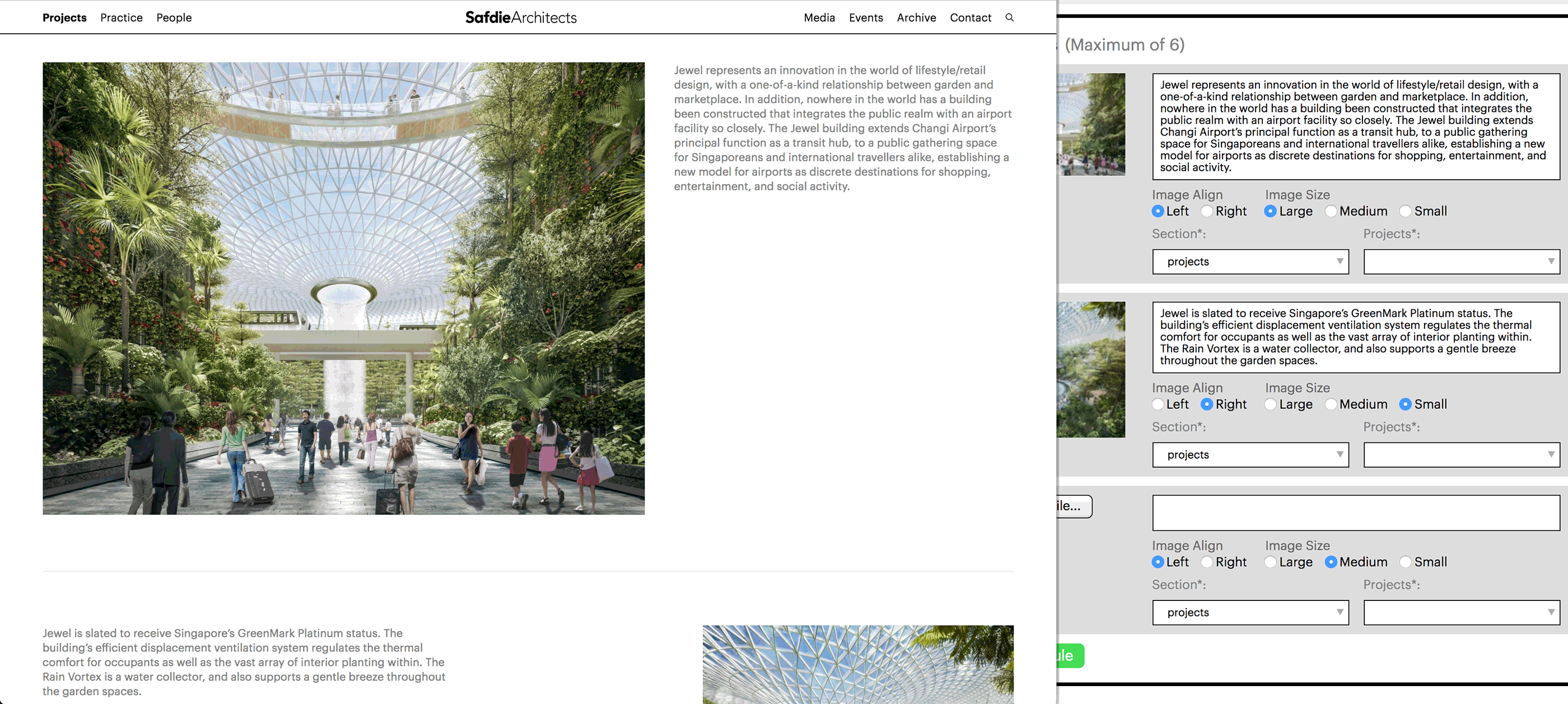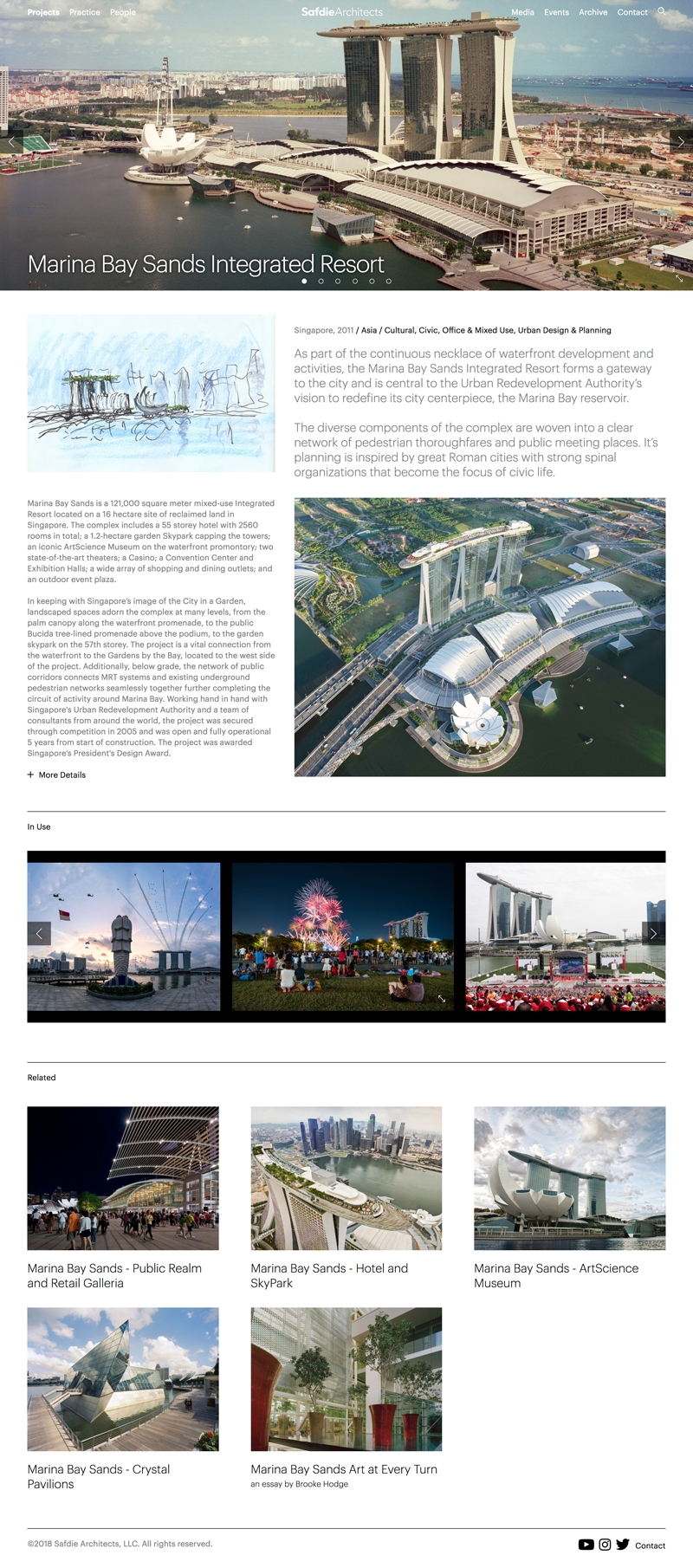 Supporting each project with additional content
With so much study, thought, and consideration that goes into each aspect of a project, it was important to connect each image to the larger context of decision making. We built additional modules that would allow the architects to link to detailed stories, include fullscreen slideshows, and easily feature related projects or articles from elsewhere on the site.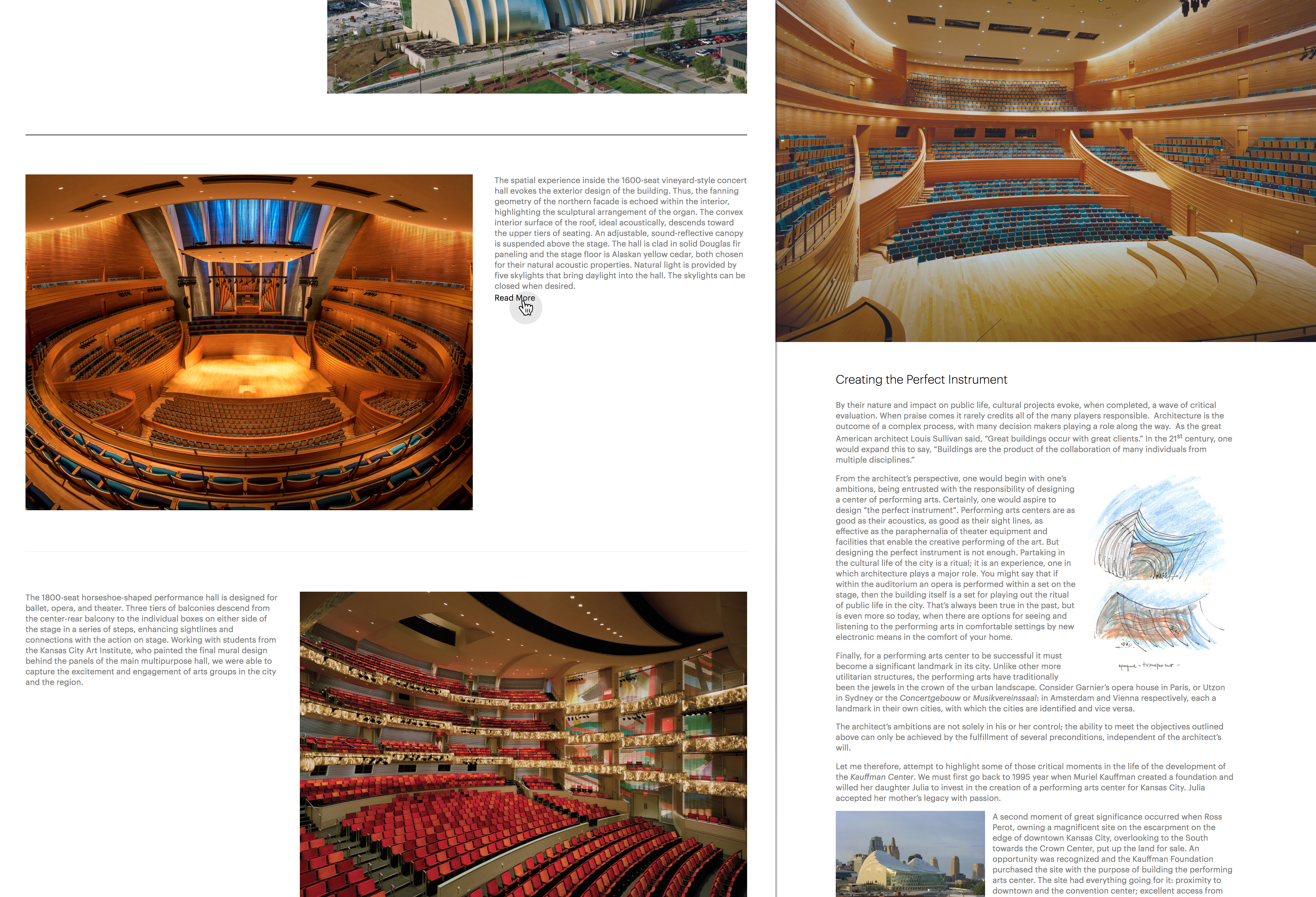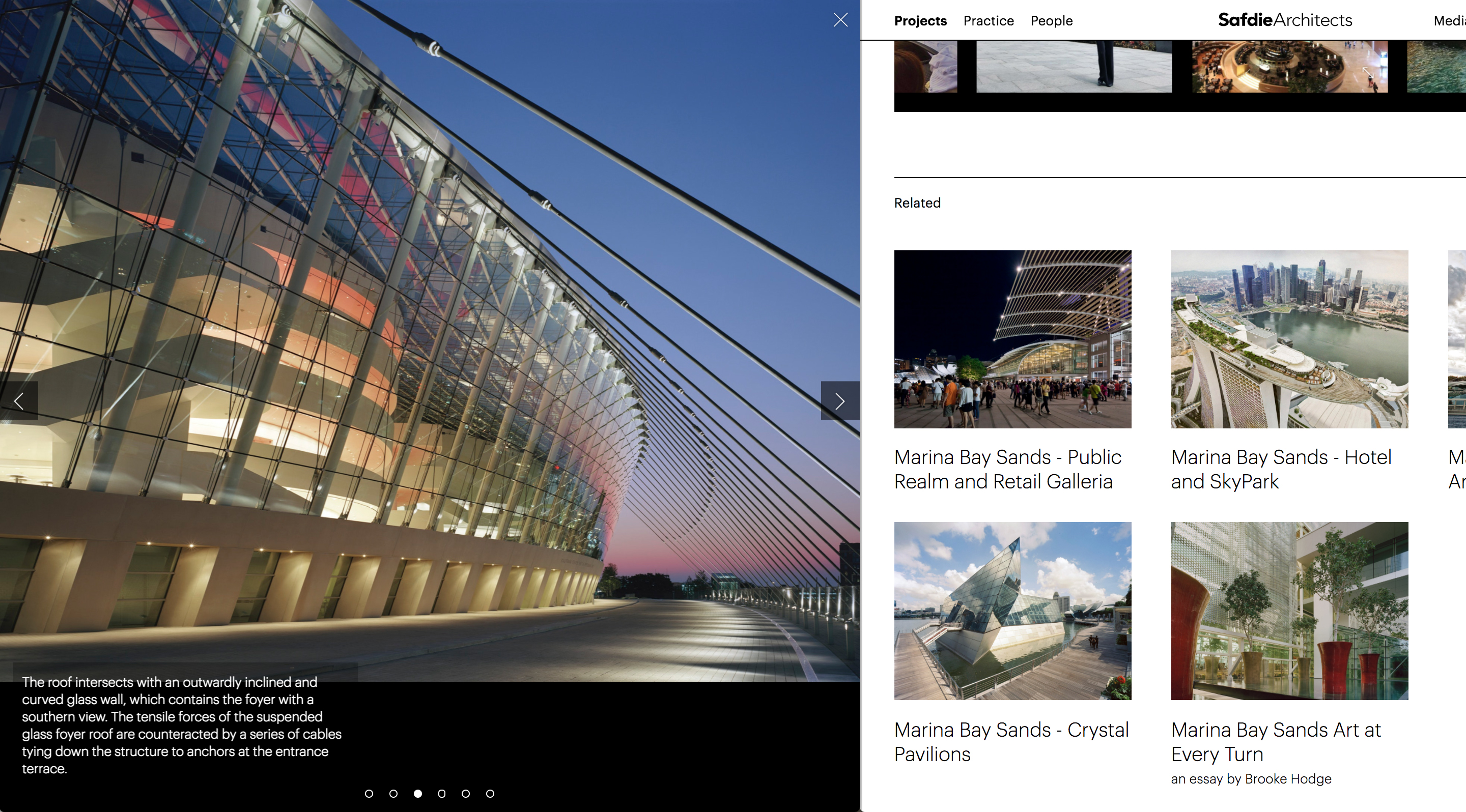 A collaboration between design and engineering.
This project was an exercise in both engineering and design collaboration. We wanted to deliver a site that was not about a design of the site, but rather a showcasing of the work and thought that lives in every project that has come to define Safdie Architects.